Brand: Cadbury 5 Star
Visuals of the campaign here /Embed 3 mins or shorter video of the entire process, with voice over/ sub titles
Brand: Cadbury 5 Star

Opportunity/Occasion of engagement: Leverage the brand's fans throughout the IPL season
Client brief: Cadbury 5 Star is a popular chocolate brand among Indian youth, and for a long time, it has been using the positioning of "Jo khaaye kho jaaye". The start of IPL signaled an opportunity to connect with the brand's young audience who also follow IPL passionately.
There was a chance for people to share their enthusiasm about IPL and connect it with the brand. The brief therefore was to use IPL and Cadbury in a way which can help create emotions and lead to loads of online conversations.
Strategy:
IPL is an advertising and communication circus where every brand – sponsor or not – uses the event to create some sort of noise. Therefore to create communication for Cadbury 5 Star which would be different from the other brands riding the IPL wave. We figured a regular, frequent news feed on IPL that was different from other news feed would lend itself to be a platform for viral conversation and therefore engagement.
Based on daily happenings at IPL, a 5 Star-styled take on the daily happenings was planned.
Solution:
Our solution was to create a group called, Daily IPL Comics – which would be done on the back of user-generated content. Our cartoonist would take into account reader suggestions and create an online comic strip called 'IPL Mein Kho Jao', that would be published daily. The comic strip could be incorporated wherever possible. As the comic strip would be based on user-generated content, readers would like to spread it far and wide.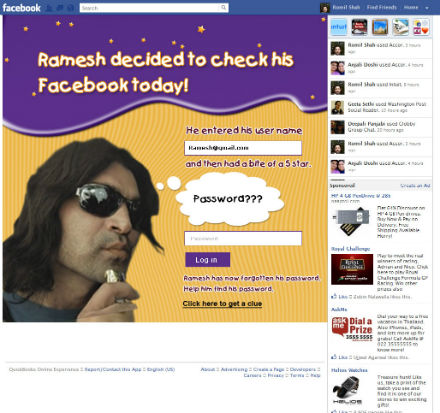 Results:
• The campaign went viral on Facebook and Twitter – with high engagement metrics.
---