Brand: Cafe Coffee Day
Visuals of the campaign here / Embed 3 mins or shorter video of the entire process, with voice over/ sub titles
Brand: Cafe Coffee Day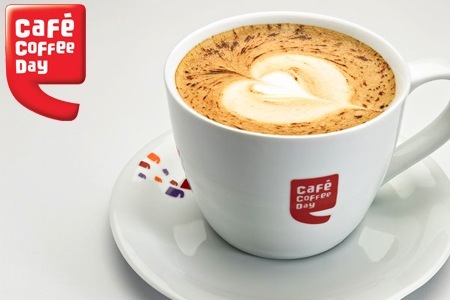 Opportunity/Occasion of engagement: To engage Cafe Coffee Day fans on social media through Facebook & Twitter accounts actually/officially managed by the company. 
Client brief: Cafe Coffee Day(CCD) is a leading chain of cafes in India. Despite their presence in all major cities in India, CCD did not have an official presence on social media sites. Given the amount of popularity CCD enjoys, a strong social media presence – that could be the digital voice of CCD was needed. The brand approached Pinstorm with the idea of creating a cohesive social media presence.
However, before CCD could come up with its official social media identities, several eager CCD enthusiasts had created CCD Fan Pages on Facebook. Overall, there were nearly sixteen fan pages of the brand on Facebook which carried the CCD label, and two of these Fan Pages had already garnered around 96,170 and 201,382 fans each. The challenge was to establish the fact that CCD had officially launched its social media presence and divert these fans from other FB pages to CCD's official page.
Strategy: We decided to draw from CCD's tagline of 'A lot can happen over coffee'. If fans had to be diverted from the unofficial fan pages to the official one, a lot more needed to happen on the page. Regular updates about latest CCD drinks, new Cafe opening picture/information, information on offline schemes/contests were a given — but all these may not be buzzy enough to engage every fan on Facebook and Twitter. Something more engaging that the fans would look forward to, and that would drive them regularly to CCD's Facebook and Twitter account was needed.
Solution: Two strong elements that made CCD a big success were 'Coffee' and 'Conversations'. People come to CCD to have coffee and undisturbed conversations. This was exactly what led to a lot of happenings at every café. We decided to use elements from what is happening on ground at the cafe to be posted on CCD's Facebook page. The idea was to take snapshots from a physical café and use that on the Facebook Fan Page and Twitter page. Though we couldn't serve them coffee – what we did use was coffee trivia, coffee quizzes, coffee videos, cartoons and latte art images among others – all purely related to coffee.
If images/visuals that took care of the coffee part, for conversations, we decided to ask interactive questions based on the content that we posted. These questions were also cross-posted on walls of unofficial community pages on Facebook and Twitter, telling them about 'Café Coffee Day – Official' and that @CafeCoffeeDay are the official online forums maintained by CCD, where things will be heard and answered officially by the CCD team.
Results: The results were amazing! Cross-postings served its purpose and brought in the first batch of fans onto the official fan page. These fans in turn helped spread the word and brought in their friends. Continuous conversations, updates and posts did the trick, as fans were fascinated by the constant flow of content. They in turn invited their friends to come and share the experience on the Fan Page. Engagement on Twitter was equally spontaneous.
Pinstorm team constantly interacted with CCD fans and followers by liking and commenting on their posts and retweeting and replying to their tweets. When people were assured that CCD was listening to them, their interactions with the brand grew more. As friendships and relationships started taking shape 'Café Coffee Day – Official' became the Top 3 active communities in India and @CafeCoffeeDay a fast growing handle on Twitter.
Number of Fans on Facebook shot up to 1 Lakh, which has today reached 444,713 (this is today 39,59,824. We need the to and from date when Pinstorm was handling CCD a/c)and the @CafeCoffeeDay handle has over 2145 followers on Twitter. (Today the number is 13,670. Are we still handling the a/c? Do we mention the new figure? How long was the association? What was the duration of the campaign?)
---