Brand: Godfrey Philips
Visuals of the campaign here / Embed 3 mins or shorter video of the entire process, with voice over/ sub titles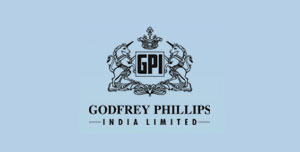 Brand: Godfrey Philips
Opportunity/Occasion of engagement: Godfrey Phillips National Bravery Awards & Amodini
Client brief: To increase awareness, respect and participation for Godfrey Phillips Bravery Awards through online media. Educate, create awareness and sensitize people about heroes who have raised their voices, and also motivate and encourage such participation. In the process also call upon the conscience of people to be selfless and caring towards others and create an evolved and compassionate society.
Establish Amodini as an initiative for advancing the cause of financial empowerment for women under the aegis of Godfrey Phillips Bravery Awards. Through the process bring to light issues of women's empowerment, motivate and encourage participation.
Strategy: Since Godfrey Phillips Bravery Awards aims to motivate Bravery in both physical and social arena, a campaign in the form of a social movement can be effectively created for promoting the same. This movement will create awareness about these awards as well as encourage participation.
The social movement can be extensively publicized on-line through various networking sites like Orkut, Facebook, Twitter, etc.
Netizens will be encouraged to be a part of this social movement by visiting the microsite created to promote these awards. The microsite can also be used for collecting nominations for the awards from users.
Solution:
Braveheart India: We called the campaign 'Godfrey Phillips Braveheart India'. The basic thought behind this idea was to encourage people to perform brave deeds or acts of courage and make a difference to the society, by portraying Bravery as a cool thing. We will promote the Godfrey Philips Bravery Awards by creating a portal called 'Braveheart India'.
Very often, conscientious citizens come across many instances of injustices such as corruption, social evils like human trafficking, female infanticide, sexual harassment, etc. Yet, they turn a blind eye because they are scared to take on the system. 'Braveheart India' will provide them a platform to speak out against these injustices and we will look for a way to enable action against the perpetrators.
To conduct a variety of online activities based on this campaign through various social networking sites.
1. The site will also allow users to nominate people for 'Godfrey Phillips National Bravery Award'
2. Users can act as Citizen Journalists by uploading pictures or videos of a social evil through their profile. These pictures and videos will be featured on a separate section- 'Brave Frames' – a part of the microsite. Prizes can be given on weekly or monthly basis to the best picture and video.
3. Create a section 'Rise Up' on the microsite to be dedicated to actual movements that people want to start against any social evil. This section will be like a public forum, where people will mention which 'Rise Up Movement' they want to start. These movements could be a peace march, a silent protest or a candle march that a person wants to conduct to protest against a social evil. Other users can show their support or participate in these protests or marches by co-ordinating through the forum.
4. A 'Let's Change' section on the microsite. This section could be the platform for allowing people to raise a social issue, which to their mind needs fixing. Instead of waiting for the authorities to take it up, participants could take a lead in solving a problem by co-ordinating through the 'Let's Change' section of this microsite.
Users can bring this issue to other users notice through the forum and ask for their assistance to solve the same. For example: if a user identifies illiteracy among street urchins as a problem that he wants to change, he can ask other users to help him with the task of educating them.
5. Create a blog 'Words of Bravery' for users to write on any social issue disturbing them. They can also link it with their blogs. Other users can read these blogs, comment, rate them.
6. The 'Weekly Courage' section will display a courageous thing to do on a weekly basis. The idea for this section will be chosen from suggestions received from the users. For ex: This week free at least one underaged labourer from his heartless employer.
7. GO with NGOs – in this section an exhaustive list of NGOs with their activities will be listed. The list created will be by collaborating with these NGOs (Or a login dedicated to NGOs can also be created for the purpose.) Users eager to work with them can do so by using the information and applying online. 
8. A Closer Look – This will be a static section featuring social problems that exist around us. It will also mention measures taken by government to curb it. The section will also highlight an individual's responsibility towards the issue and give information about people who have worked for this cause and made a difference.
Braveheart of the week: People who posted bravery acts were encouraged to tell their friends about their act and get them to support their act by voting for it. The person who gets the maximum number of votes every week becomes the 'Braveheart of the week' and also becomes the online brand ambassador for that week. Image ads featuring the person to be put up, on the home page of the Braveheart India site.
Since, most users like to Tweet / update their status message about their acts, we will provide them with links to Twitter / FB wherein they can update their status directly from the site. This will help make the site popular virally. 
The Brave Ones: This section will talk about the Godfrey Phillips National Bravery Awards and its purpose. It will feature the past winners of the Awards along with the story of their bravery. A static template bio-profile for each winner will be created on the microsite.

 
Being a part : The site will also encourage visitors to the site to register and be part of the Godfrey Phillips National Bravery Movement. This profile of the visitor can then be used for his participation across various activities on the microsite.

 
Acts of Courage : User should post about their own 'Acts of Courage' in this section through his profile. Other visitors, viewers of 'Acts of Courage' would be encouraged to comment and vote on these acts. The Act that gets the highest votes will be featured as the 'Courageous Indian of the Week'. This will continue throughout the year leading to the selection of 'Courageous Indian of the Month' and 'Courageous Indian of the Year', who will be awarded with Godfrey Phillips National Bravery Award along with other winners.

 
Amodini – This will be a section which will contain all the info about Amodini – the women's empowerment initiative of Godfrey Philips. It will have sub-sections: Amodini case studies || Amodini products || Contact Us
Agony Aunt –For people who need advise on dealing with tough situations we will have an agony aunt section where they could mail their issues. We will have experts (psychologists) who will give advice on dealing with such situations.

 
Other Online Activities
1. Facebook:
a. Virtual Gifting
Gift Qualities – Courage, Determination, Selflessness, Perseverance, etc.
Gift a medal – Gold, Silver, Bronze
Gift handicrafts
b. Self Assessment Applications
How brave are you?
Do you have enough courage?
Can you change the world?
Can you win a GP Bravery Award?
c. Status Updates
Promotional Status Messages
Awareness Status Messages
Issue Status messages
d. Groups
GP Bravery Award Group
Campaign Group
Amodini Group
2.Twitter:
Promotional Tweets
Awareness Tweets
Issue Tweets
---