Travelling like an 'insider' with TUI
TUI India is a part of TUI Travel PLC which is one of the world's leading leisure travel companies operating in over 180 countries.
The Task:
Travel is an extremely cluttered industry in India, where leading players focus their marketing efforts on the price game. Marketing communication is largely undifferentiated, most travel companies claim to offer 'x-days, y-nights package' to domestic and international destinations at a lower price than others.
Unlike many of the established travel brands in India, TUI focuses on differentiated and more experiential holidays. TUI believes that whatever destination people visit, they should experience it like 'an insider' and not a tourist. Their packages are more bespoke in nature, and not always competitive on pricing.
Our task was to build a desire for experiential travel in the minds of young affluent travelers and generate enquiries for TUI's holiday packages.
Our  Approach:
Drive the desire to travel differently, the enquiries will follow. And who better to drive this desire than other travellers?
We created a group of (fictional) experienced travelers who would travel the world: Jai who was back-packing across Europe, Sonia with a passion for discovering India, Yash who sought exotic experiences, and Vicky the family vacationer. The traveller type and destinations were based on holiday packages that TUI would be offering in the coming season.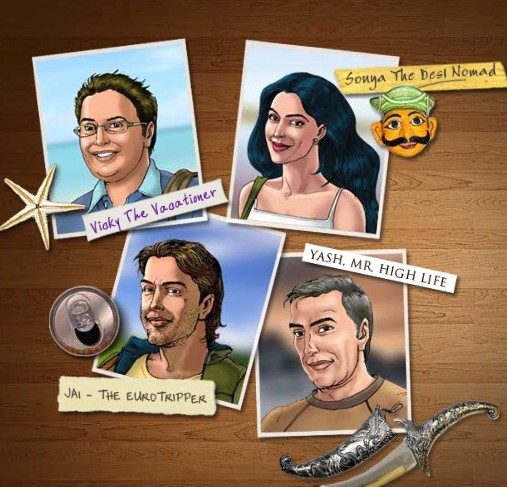 We gave these travellers a platform to interact with TUI's target audiences. The travel itinerary for each of these travellers was published in advance to give people a taste of what was to come. Jai, Sonia, Yash and Vicky blogged regularly about their experiences, and built a following of like-minded travellers. They responded to queries from people (usually a 100 a day!) and gave them travel suggestions on the go.
In a few short months, we built a 150k member community of travellers with a taste of experiential travelling. To our knowledge, this is the single largest community of travellers in India.
It was now time to start talking about TUI's travel packages for the season.
Enthusiastic travellers lapped up the packages on offer, so much so that, some of them were sold out for the season. This allowed TUI to add more packages to a different set of destinations and exceed sales targets.
---